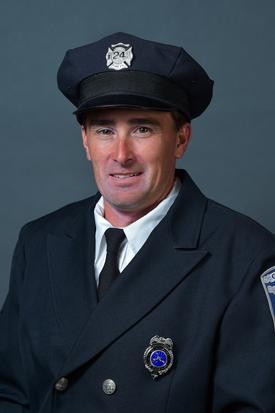 2019 Incidents
Jan
10
Feb
Mar
Apr
May
Jun
Jul
Aug
Sep
Oct
Nov
Dec
Total
10
Past Incidents
2018
460
2017
386
2016
367
2015
375
2014
387
2013
319
2012
251
2011
269
2010
251
2009
227
Total
3292
Web Counters
Website Visitors
Since
January 19, 2009

Visitors Today
Jan 20, 2019

National Weather Service Alerts for Montgomery County, PA
---
Donate Online to the Gladwyne Fire Company!

Rupert and FF Hofstetter

Fire Alarm Does Its Job!

Radio Room, January 06

Gladwyne Firefighters were alerted to a Fire Alarm on Sunday morning as everybody was preparing to watch the Eagles game later in the day. Upon arrival of firefighters the fire alarm could be heard from the street and upon looking in the windows of the house, there was smoke. Entry was made, a dog was removed from the house (healthy and happy) and a culinary mishap was located on the stove. The ... (Full Story & Photos)

Santa Claus is Coming to Town - RAIN OR SHINE!

Radio Room, December 24

Before stopping by your homes and dropping off the goods, Santa will make an extra-special stop in Gladwyne on Christmas Eve (12/24/2018) to help our volunteers deliver treats to our local residents. Below you can find what time Santa and your Gladwyne Firefighters will be in your neighborhood!

12/24/2018 - OUTSIDE ROUTE: (All times are p.m.)

5:30 Briar Hill & Winston Roads

5:40 Briar Hill & ... (Full Story & Photos)



Chris (right) and his brother Tim (left). Tim's son Patrick is a Junior Firefighter with GFC

Congratulations To Our Friend PFD Captain Chris Murtaugh

Radio Room, December 20

We would like to congratulate our friend Chris Murtaugh who was promoted to Captain today in the Philadelphia Fire Department.

We are very fortunate to have Chris and many of the other former Lower Merion Township Firefighters that are Philadelphia Firefighters that still come "back home" to help Instruct our members.

We are extremely happy for Chris and his family and want to wish him the very ... (Full Story & Photos)


A Visit With Our Friend GAC - Who We All Miss....

Radio Room, December 12

Tonight, our Gladwyne family gathered to remember our friend Chief George "Alfie" Culbertson. It was one year ago today that he left us, but we know that he is high above keeping an eye on us making sure we are doing it right.

Our GFC family shared a nice dinner and told funny stories about growing up with Alfie. After dinner we all walked to his grave site that is located in Odd Fellows Cemetary ... (Full Story & Photos)

Construction Vehicle Fire

Radio Room, November 23

Gladwyne Firefighters were busy today with 2 calls at the same time. The first call was a vehicle accident with injuries on the Expressway which was handled by Engine 24 and Engine 24-1. The 2nd call was dispatched a few minutes later for a vehicle fire at Conshohocken State Road and Barberry Road. Ladder 24 responded with a crew from the station along with Air 24. Upon arrival the crew found a "bobcat" ... (Full Story & Photos)

Your feedback is important to us! Feel free to sign the guestbook.