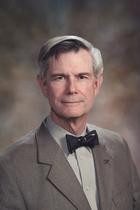 2018 Incidents
Jan
33
Feb
30
Mar
59
Apr
30
May
32
Jun
14
Jul
Aug
Sep
Oct
Nov
Dec
Total
198
Past Incidents
2017
386
2016
367
2015
375
2014
387
2013
319
2012
251
2011
269
2010
251
2009
227
Web Counters
Website Visitors
Since
January 19, 2009

Visitors Today
Jun 18, 2018

National Weather Service Alerts for Montgomery County, PA
---
Donate Online to the Gladwyne Fire Company!
Ladder 24 Assists Norristown Fire Department on Multi Alarm Fire

Radio Room, June 16

Ladder 24 was dispatched on the 2nd Alarm to assist Norristown at a working apartment building fire in the East end of Norristown. Ladder 24 responded with 8 firefighters and upon arrival was originally assigned to the manpower pool. After only a few short minutes, the crew from Ladder 24 were assigned with the crew from Norristown to enter the fire building and extinguish the fire that jumped the ... (Full Story & Photos)



Photo Credit: Plymouth Fire Company Firefighter Dave Jackson


Engine 24 Assists Station 28 - Train Fire

Radio Room, June 15

Gladwyne Firefighters were returning from a Fire Alarm on Friday when Station 28 was dispatched to a train car on fire. There were conflicting reports of where the train car was. The Gladwyne section of the railroad was checked and just as that was being completed FM34-1 (Hand) located the fire on the railway bridge crossing the Schuylkill River. The rail car was filled with large rolls of paper. ... (Full Story & Photos)

Congratulations Assistant Chief Flanagan

Radio Room, May 14

Gladwyne Firefighters traveled to Radnor Township tonight to witness Adsistant Chief Chris Flanagan be sworn in as the Superintendent of Police.

In a packed room we watched Chris take his oath before his friends, family, coworkers and the community.

Congratulations Chris, we are proud of you! ... (Full Story & Photos)

Gladwyne Firefighters Stayed Busy On Saturday Morning

Radio Room, May 05

Gladwyne Firefighters were busy on Saturday! The first call of the day was at 0130 (am) for an accident with injuries on the expressway. The 2nd call was at 0830 (am) for a trash truck accident at Hollow and River Roads. The final call of the morning was at 1145 (am) for a tree fire on Mill Creek Road. This called turned out to be a large tree that fell across the power lines blocking the entire ... (Full Story & Photos)


Gladwyne Firefighters Assist Radnor Fire Company At Restaurant Fire

Radio Room, April 30

Shortly before 130 pm Gladwyne Firefighters were dispatched to assist Radnor Firefighters at a commercial building fire at the White Dog Cafe on LANCASTER Ave in Wayne.

Engine 24 was originally dispatched as the RIT team but upon arrival was placed in service to assist with firefighting duties.

Air 24 was dispatched to fill air cylinders at the scene.

Gladwyne Firefighters returned to Gladwyne ... (Full Story & Photos)



Gladwyne Firefighters opening up the 2nd floor walls where the fire was

Your feedback is important to us! Feel free to sign the guestbook.