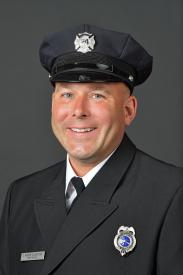 2018 Incidents
Jan
33
Feb
30
Mar
59
Apr
30
May
21
Jun
Jul
Aug
Sep
Oct
Nov
Dec
Total
173
Past Incidents
2017
386
2016
367
2015
375
2014
387
2013
319
2012
251
2011
269
2010
251
2009
227
Web Counters
Website Visitors
Since
January 19, 2009

Visitors Today
May 21, 2018

---
Donate Online to the Gladwyne Fire Company!
Congratulations Assistant Chief Flanagan

Radio Room, May 14

Gladwyne Firefighters traveled to Radnor Township tonight to witness Adsistant Chief Chris Flanagan be sworn in as the Superintendent of Police.

In a packed room we watched Chris take his oath before his friends, family, coworkers and the community.

Congratulations Chris, we are proud of you! ... (Full Story & Photos)

Gladwyne Firefighters Stayed Busy On Saturday Morning

Radio Room, May 05

Gladwyne Firefighters were busy on Saturday! The first call of the day was at 0130 (am) for an accident with injuries on the expressway. The 2nd call was at 0830 (am) for a trash truck accident at Hollow and River Roads. The final call of the morning was at 1145 (am) for a tree fire on Mill Creek Road. This called turned out to be a large tree that fell across the power lines blocking the entire ... (Full Story & Photos)



Gladwyne Firefighters opening up the 2nd floor walls where the fire was

Gladwyne Firefighters Assist Radnor Fire Company At Restaurant Fire

Radio Room, April 30

Shortly before 130 pm Gladwyne Firefighters were dispatched to assist Radnor Firefighters at a commercial building fire at the White Dog Cafe on LANCASTER Ave in Wayne.

Engine 24 was originally dispatched as the RIT team but upon arrival was placed in service to assist with firefighting duties.

Air 24 was dispatched to fill air cylinders at the scene.

Gladwyne Firefighters returned to Gladwyne ... (Full Story & Photos)


VERY IMPORTANT.....PLEASE HELP - Dig Out Your Hydrants!

Radio Room, March 21

NOW MORE THAN EVER WE NEED YOUR HELP!

With the large amounts of snow in our area, the Fire Hydrants are now completely covered in snow and we cannot find them when we need them most.

Several years ago we responded to a house fire in the middle of a heavy snow storm and our crews spent several extra minutes locating and digging out a fire hydrant before they were able to pump water to the fire. ... (Full Story & Photos)



This is what your hydrants should look like after a snow!

Your feedback is important to us! Feel free to sign the guestbook.